Description:
Paying directly with your phone and ordering from your office
Starbucks Rewards is considered one of the best retail loyalty programs ever. The app totally improves customer's experience. One of its best attributes is that you can pay for your coffee with your phone.
We all know that people are more likely to remember their phones than their wallets.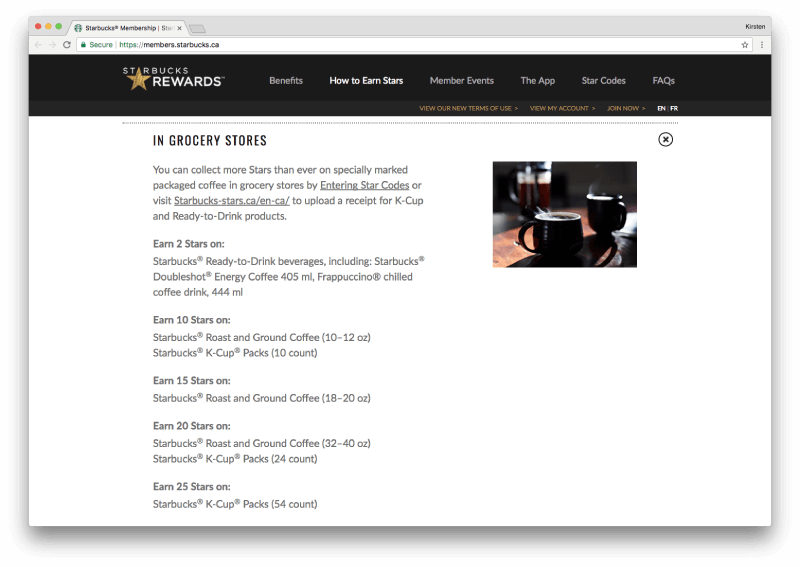 Astonishing results
The mobile version of Starbucks Rewards was unveiled in January 2011. The digital card allows customers to pay, tip, track and earn rewards, and reload cards—all from phones.The loyalty program helped increase revenue to an astonishing $2.65 billion. By July 2014, the company had received 15% of its yearly sales volume through mobile payments, with 12 million customers using the app.
Explosive popularity! Great mobile experience
As much as an app becomes more interactive, also creates engagement. The Starbucks app makes it easy to count the points – "stars" that you acquired during the customer experience. The app can also help you to find the nearest Starbucks location.
First of all, the app is very dynamic. At every interaction with the app, the customer receives limited time bonus offers that Starbucks offer as a reward for being loyal. This keeps customers engaged and keeps the program feeling fresh all through the mobile app.
Rewarding not only for coffee but for grocery products too
The stars can be used also outside Starbucks retail locations to purchase: coffee beans, tea, K Cups.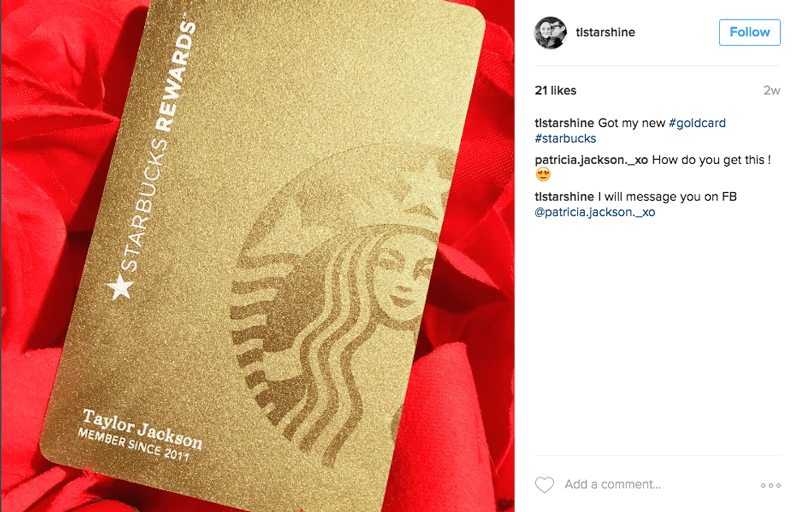 A shopper just needs to look for a Star Code on participating products and enter the code into the app.
Exclusive Gold Card
Intense loyalty is highly rewarded with 30 stars and a "Gold Level" status. This comes with: free refills on ice or brewed coffee, free refills on tea, free food and drink offers, and most importantly the personalized gold card.