Description:
The entire city transformed once the app was launched. The scene of the exhibition went from the museum to the streets of the city through an Augmented Reality app that allowed users to scan the event symbols and reveal the paintings on their phones.
Challenge

Stockholm Art Week is an annual event that brings into the spotlight the importance of art in our lives.
The challenge was to make art more accessible, to bring it to the streets, into the real lives. Art is for everyone – that might be the main message of the campaign.
How it works

The creative team decided to use AR technology in order to bring to life a complex exploring art scene and make everyone enjoy the 3D experience around the town. The app allows everyone who submits their art and also exhibited in the event catalog to become the subject of the augmented reality campaign.
So anytime the user may spot an exhibition symbol, they could point the mobile's camera at it and an artwork will pop-up on the display.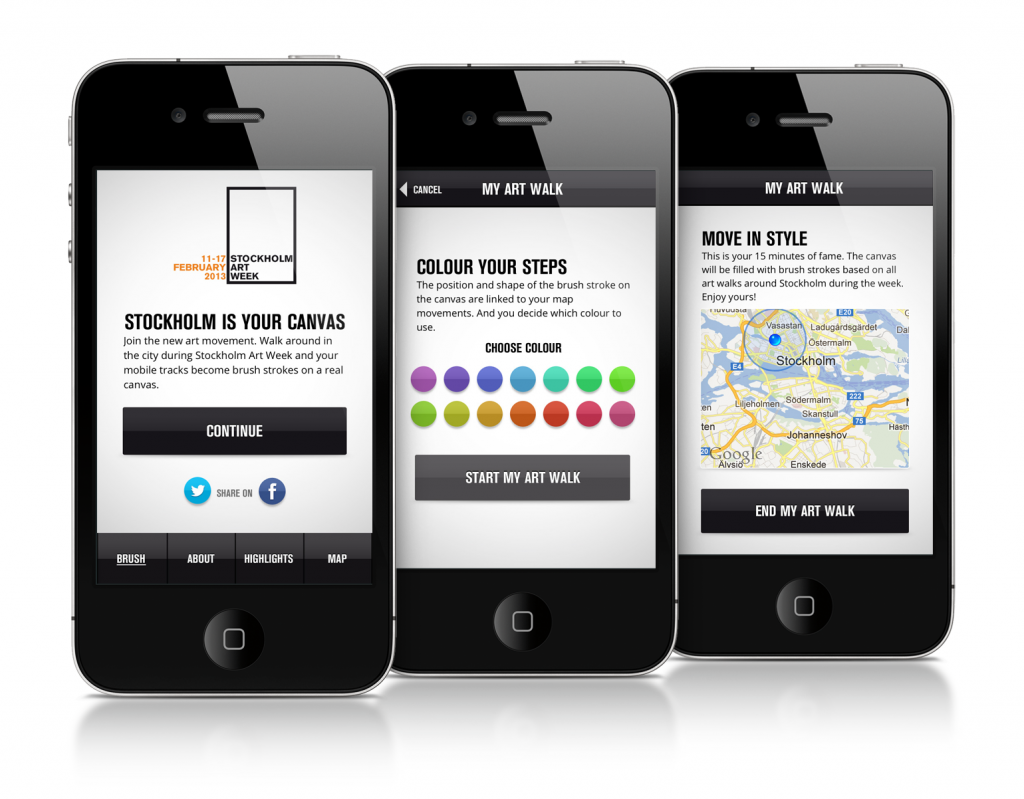 The campaign had two main directions of making art more democratic: 1. For the users that can now access the artworks through their mobiles and 2. For the new wave of artist that now can display their works next to… Munch or Prince Eugen. It's true. The works of art of young artist could be depicted through AR on a wall at the same gallery.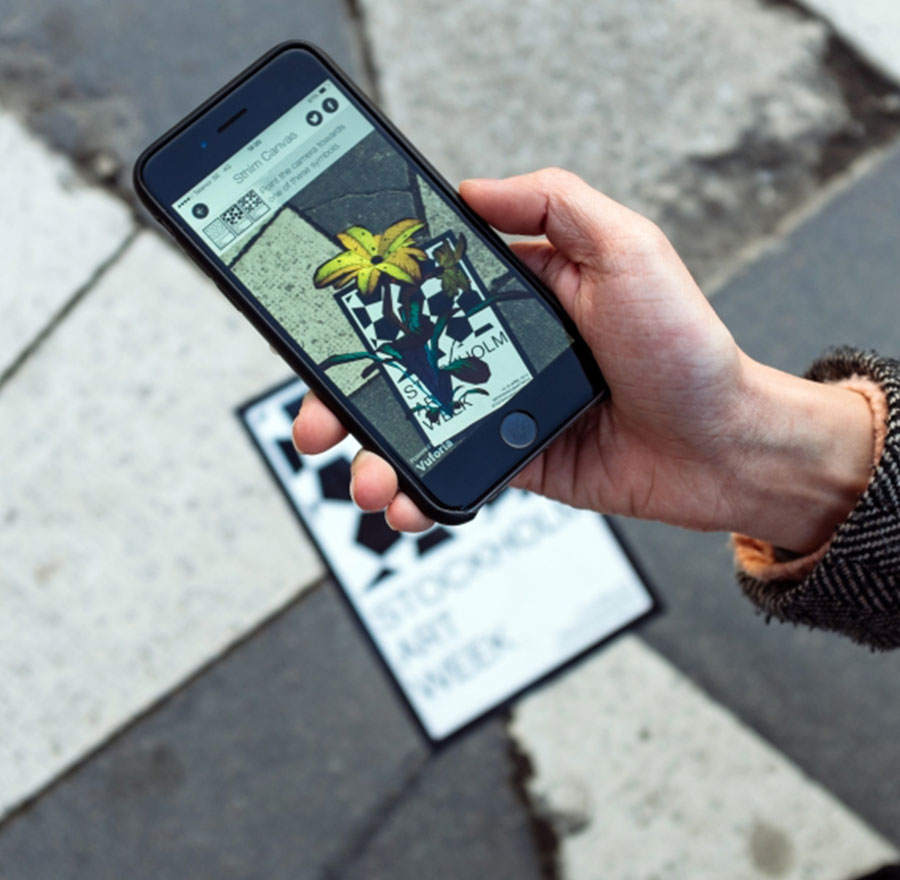 The stickers which contain the exhibition's symbols unlock the gates of the event. Not to be considered as an encouraging message, but the reality is that you don't even need to visit the gallery.