Description:
Who would have thought that you Instagram account could be a real source of inspiration for retailers to come up with dishes that will suit your culinary preferences?
Knorr launched the Eat Your Feed App that scans you Instagram profile and creates personalized recipes starting from your shares, posts and likes on your account.
Challenge
To get to know better the consumer's culinary preferences and offer a more personalized user experience while navigating the platform: http://eatyourfeed.knorr.com/
The app not only scans the posts including food, but also gathers data from other posts that might influence your meal choices.
For example, if your last journey was to Napoli, for sure one of the recommended recipes for your menu would include pizza Napolitano.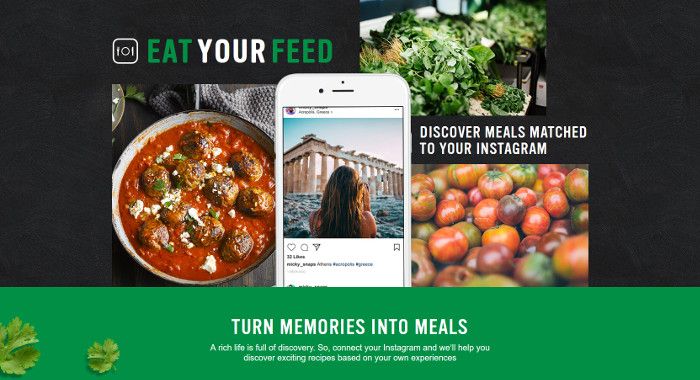 It's the same if you visited some restaurants. Eat Your Feed will reveal dishes that meet your already exposed preferences. In other words, the app can extract any inspiring data from almost everything you post. Another good example of how it works is given by the brand itself: if you post a picture describing your holiday in the Italian Alps, the app could generate a recommendation as: "the cardio boosting One Pot Mushroom Ragout with Fusilli and Spinach."

The Mechanism

The app uses Artificial Intelligence algorithm and it was trained to understand preferences from the visual and textual posts from Instagram feeds. It also uses visual recognition technology to find a proper connection to Knorr's recipes suggestions. The IBM Watson was trained to identify landscapes in the pics posted on Instagram as jungle, green areas, water, lake, beach, snowboarding, mountains etc.
As an offline extension of this great campaign, Knorr will open the first world's restaurant (pop-up one though) that will serve dishes based on the saved memories exposed on Instagram account.
The app can also be used on mobile, desktop or tablet.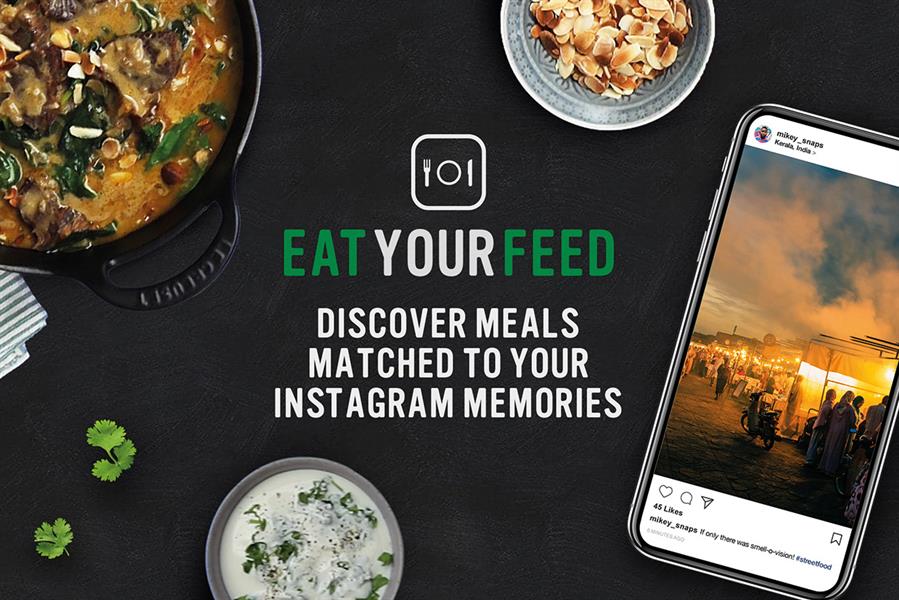 Philippa Atkinson, Senior Brand Manager Knorr UK & Ireland explains: "Eat Your Feed is an innovative concept that showcases the transformative power of Knorr stocks to a new younger generation, adding twists to their favourite recipes or discovering new ones. We're excited to be the first Instagram inspired recipe solution – using our consumers' own posts to prompt recipes with real value and relevance we know they'll love, as well as a reminder of the great adventures they've had in the past."
The recipes and also the necessary ingredients to cook them can be added to the shopping cart via the platform.