Description:
This year, Cadbury developed a complete Easter egg hunt experience. A very appealing platform, all in purple spreads in front of your eyes as you enter the site. The user receives the request of entering a postcode from Scotland or UK in order to receive the permission to play the egg hunting game across the map.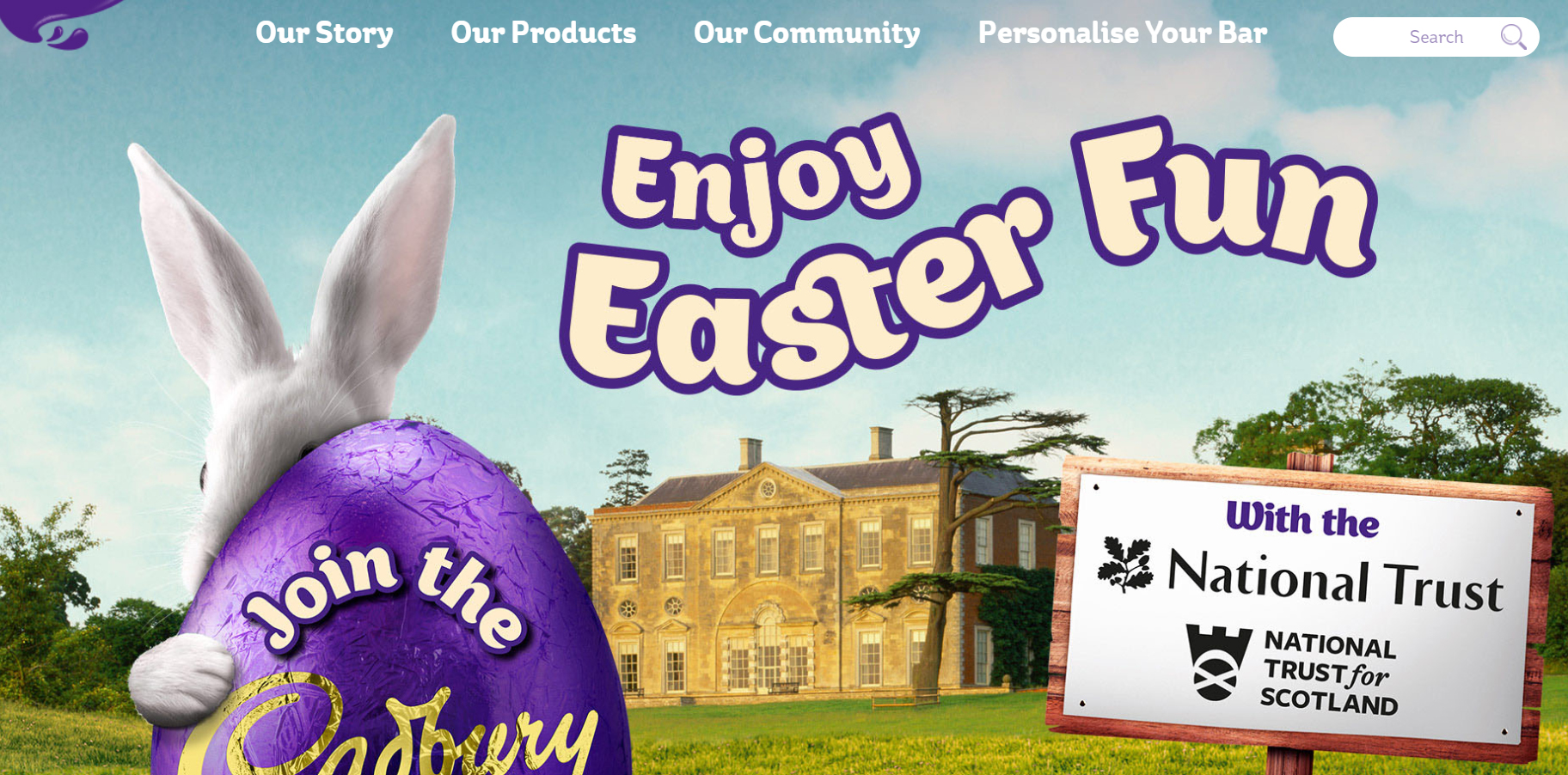 ... to create a unique experience and refresh the concept of Easter egg hunt. Also, the brand intends to associate as much as it cans its chocolate products with all the funny moments from childhood. The platform has many other features that can be very appealing for kids like a bunny tale that can be pdf downloaded and also a maze game hosted on the side.
How it works

Undoubtedly, the most attractive part on the platform is the egg search. As a user, you're given the request of completing the postcode field in order to visualize the eggs on the map. Using Google Maps functionalities already embedded on Cadbury's Egg Hunt platform, the brand allows the participants to see exactly on the map where their targets are situated.
They've created some point of interest on Google Maps, and after that, through localisaton services, the users' position is compared to the one of the already set point of interest's latitude and longitude.
The National Trust website states: "From fighting fiery dragons and solving mysteries to helping friendly animals throw a carnival, there's so much to get involved in. There'll be face-painting, family games and craft activities galore so you can stay for a whole day of fun. What's more, everyone will be rewarded with a delicious Cadbury's treat at the end of each completed hunt. And every time you head out on a Cadbury's Egg Hunt, you'll help us fund vital conservation work to protect special places for future generations to explore."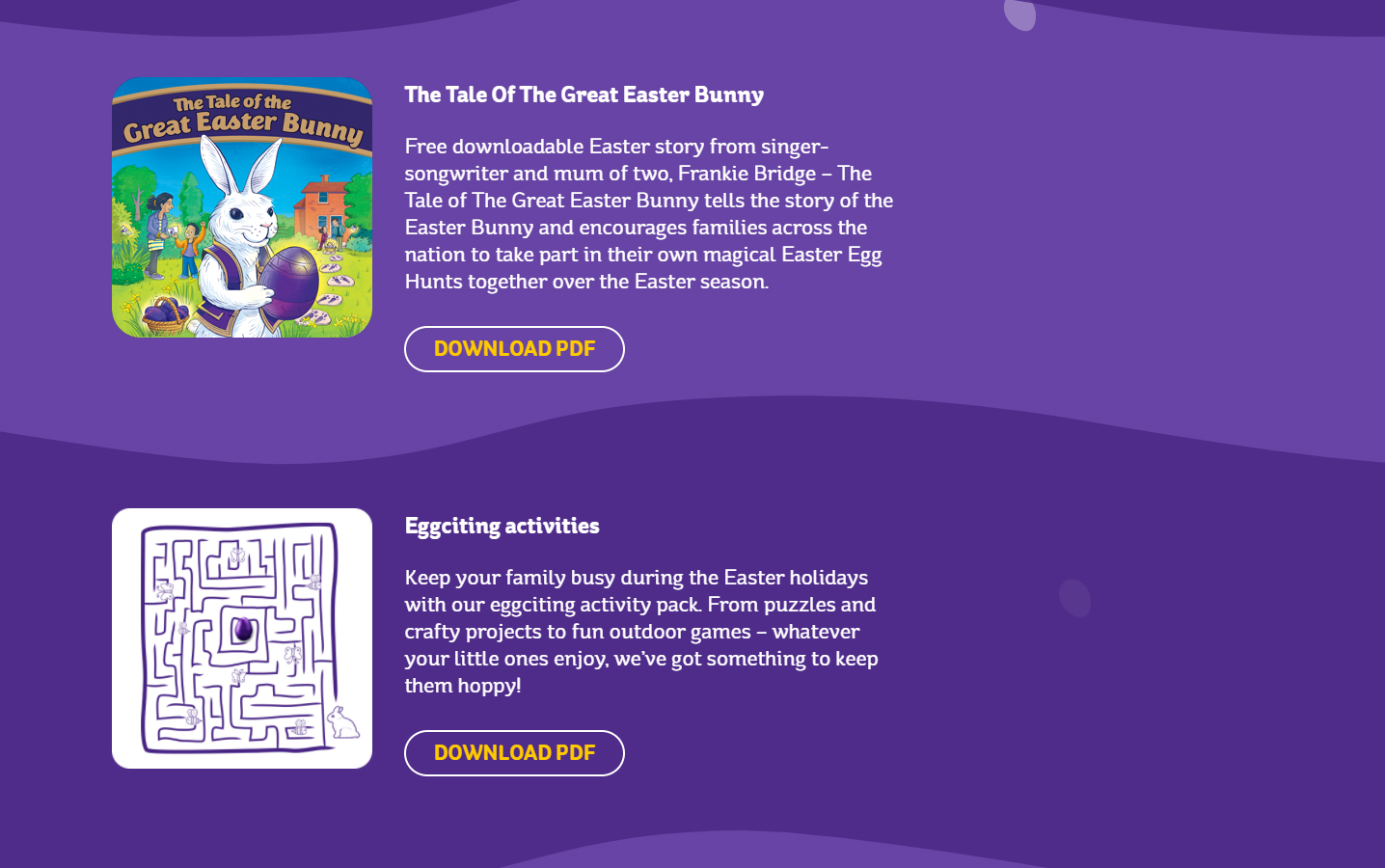 The message is to bring the family together, enjoy the egg chase and also do some good for the community you're living in. Placing Easter eggs on the map and engaging into the hunt, offers a good opportunity to unite the members of community as well. The platform is presented as a land of adventure where you can explore and playing detective in following bunny's clues and discover the chocolate treats.