Description:
Fact: dog owners are living with permanent fear of losing their pets. Happily, smartphones can erase this fear. Pedigree partnered with Google and offers the key to finding the lost dogs.
How it works

The mechanism of the campaign is based on alerting the neighbours.
The dog owners can register their dogs via the app. It's only available in New Zealand. If the dog got lost, the owner can send a message to the people into proximity. So, the geo-location feature is maximally used. The radius measures 1.5 mile of the owner. The app also sends a push notification to the other registered users. So the printed photos of dogs stuck on trees have a new helpful partner – an app that provides protection for the pets.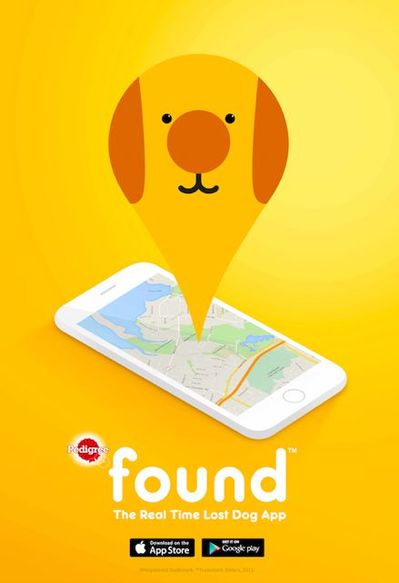 "It took us about $5000 to develop the app, and it's just one example of how you can think about "being useful" in a different way", explains Leonid Sudakov, President, Connected Solutions, Mars Petcare. "If your dog gets lost, the app helps it get found. Simple"
Leonid Sudakov, CMO, Mars Petcare, said: "Found goes to the heart of what we as a company want to do – help make the world a better place for dogs and dog owners alike. The fear of what to do when your dog goes missing is a universal one, and being able to harness the power of digital & mobile to help consumers in their time of need is what makes our job so rewarding."
Roberta Macdonald, head of creative agency engagement, Google Australia/New Zealand, added: "Found is a great example of how a brand can live their values through the creative use of mobile technology. Projects like this can have a big impact on people, delivering a simple way to take instant action during a stressful experience."

Results

10% of dog owners in New Zealand had installed the app within 3 months and 91% registered their dog.
Also, the Auckland Council is using now the app for dog registrations in the country, as counting and monitoring tool.